Mr. Pradeep Joshi
( Managing Director, PRASAVVATJO International Trading Pvt. Ltd., Bangalore, Karnataka )
format_quote I registered my company with Infobanc during 2015. We are into International trading having offices in Tanzania, Kenya and South Africa, Dubai and South America. We trade in Food, Hospital requirements, school stationery, Garments, clothing, etc. We registered with Infobanc with a view to expand our buyer base. We started receiving buyers details from Infobanc, which were very useful and mostly original and interested buyers, not fraudulent buyers from Africa.
We have received about 100+ inquiries through Infobanc and out of which we were able to convert about 3-4 serious buyers into regular business. 2 buyers are already buying from us and others are negotiating. We find sources provided by Infobanc are good and reliable. We continue to renew our membership with Inforbanc with a greater hope to broaden our buyers and customer base across world.

Mr. Pawan Kansal
( Managing Director, Kansal Udyog, Panipat, Haryana )
format_quote Thanks to InfoBanc - we have received three L/Cs worth Rs. 30 lakhs of export order through its trade leads. Please keep up the good work.

Mr. Maneesh Rawat
( Business Development, Om Medi Pharmaceuticals Pvt. Ltd. Jaipur, Rajasthan )
format_quote We are a jaipur based company engaged in research & manufacturing of clinically proven herbal medicine, we are searching for parma pcd/distributors for our products, we came across vanik.com and we found genuine contacts and details as compared to other business portals. i appreciate the work done and service provided by team of www.vanik.com

Mr. G. Ramaraja
( Proprietor, Uma Exports, Chennai, Tamil Nadu )
format_quote BazaarA2Z (infobanc.com) is a great trading platform for us. I joined BazaarA2Z about 1 year ago; ever since, I have searched for suppliers on BazaarA2Z regurlaly. I am really satisfied with the services BazaarA2Z provides.
"It is the best website to source from in the world!"

Mr. Blake Wong
( ZHEJIANG XINGJIE, China )
format_quote We would like to appreciate all the staffs of infobanc.com , who have created a very good website for our company since we joined as a platinum member during June of 2011. Our website has already ranked very high on major search engines like google.com, yahoo.com, search.com etc and many buyers from different countries send inquiries directly to our email box, especially Europe, North America. We believe that infobanc are always doing great jobs and hope others also will find and enjoy their excellent service.

Ankit Aggarwal
( PCD Pharma Company, Gujarat )
format_quote I would like to congratulate the TEAM INFOBANC for the successful and satisfactory completion of our website. We appreciated the complete dedication and limitless support extended by the Team to achieve the expected results. We are confident to get the best result from the association with INFOBANC and we hope for a long profitable business terms.

G.Sundararajan
( Maha Exports, Chennai Tamilnadu )
format_quote Thank you very much for your support. Thank you so much, especially to Mr. Kamal Anand Dhondhiyal,to give very help full guidance who was calm enough to help me in every aspect of postings and listings..

Vinod Kumar
( S V Technotex LLP, Bangalore, Karnataka )
format_quote We on Behalf of S V Technotex LLP , Would Like thank Infobanc Team for the support and guidance during the Initial days of our Business . We would really to appreciate the Mr.Kamal Anand and his team for carefully listening and understanding our business profile and crafting the needs as required.. which is a very talent..
We Hope the team will continue the great support and service same way in future too.. Lets Create a Win-Win Situation

Mr. S. Vijay Sethu Narayanan
( Ashwath International, Trichy, Tamilnadu )
format_quote Its a great pleasure for me to write here in your website infobanc.com. I am in this export and import industry for 7 years, the information in this website is really helpful for budding exporters where you can get lots of ideas. The service by infobanc.com can be subscribed at a affordable cost compared with other B2B portals. I am receiving lots of enquiries which is also helping me to increase my turnover.
I would love to appreciate infobanc team for your great service for exporters.

Mr. Srinivas Balappan
( IDEAL WORLDWIDE, CHENNAI, Tamilnadu )
format_quote I have been using www.infobanc.com B2B Internet Portal for the past 4months. I would like to express my happiness of using infobanc - which is enormous and having very great experience in getting very useful detail about manufacturers, traders, importers and exporters. I would like to upgrade to the next level soon. Thank you so much, especially to Ms.Sangeetha, who was calm enough to help me in every aspect of postings and listings.
I have come to know many business people through infobanc no doubt!. Hence, I am wishing www.infobanc.com team all the best and I would request you to continuously offer best service to all of its members to have further more business to attain a greater level of success.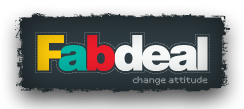 Mamta Jain
( Fabdeal Pvt. Ltd. Surat, Gujarat )
format_quote Fabdeal is the leading providers of women assortments, FABDEALs key focus is on quality-certified products, on-time delivery, special offers and festive discounts. We have an exquisite collection of Designer Sarees, Kurtis, Salwar Kameez, Burqa and Bridal Wear.
The first time we heard about Infobanc was in 2013 through business associates. It took some time and initially there were no inquiries with our catalog. But we believe that there is hidden potential in every business, it is just a matter of when and how we could unlock this potential.
By leveraging the platform, we started to establish long-term relationship with customers, reaching new horizons, eliminating boundaries and found more valuable customers.
We appreciate the professional service and support from the staff of Infobanc specially Amit and Sangeeta. Hope we can cooperate for a long term!

Mrs. Mallika Ganesan
( AVCC Export PUDUKKOTTAI, TAMIL NADU )
format_quote We have been receiving a lot of useful information and valuable trade enquires since we have been a member in your esteemed INFOBANC.COM
We are happy and thanking you for the same ! Mr. GANESAN, being the chief guest of the meeting held on 29.04.2009 at AGILAM TRAINING INSTITUTE, Madurai, appreciated about your services at his chief address to the export trainees with excellent words.
"We wish you and your team very all the best with the blessings of " LORD SRI LAKSHMI NARASIMHAI "

Ms. Sapna Roy
( Tanssa Exports, Mumbai, Maharashtra )
format_quote I, on behalf of TANSSA, would like to thank your INFOBANC for the excellent guidance and support that I received from you and your team. With so many queries in my mind, I was surfing the Internet for a B2B portal, who can satisfy all my queries.
I came across Infobanc and once I read your "Frequently Asked Question" I got the replies to all my queries.
Your Portal guides very methodically, it is user friendly and so systematically linked that we can easily understand and operate the way we want. It gives us a huge range of products and buyers are from all over the world. I am benefitted through your portal and wish you all the best.

Mr. Sabyasachi Baidya
( SRP Handicrafts, Mumbai, Maharashtra )
format_quote It is my pleasure to inform you that free website www.srphandicrafts.com has been very useful for my business. The website is well placed in Google and I have already received several enquiries from overseas and Indian buyers.
Thank you for your help.

Dr. Stephen George
( Worldwide Exports, Kerala )
format_quote Thank you for your continued support. We are glad to confirm that we are happy with the design work and the written matter inputs provided by infobanc. We are pleased with your prompt service.

Nayaz Ahmed
( NAIB Marketing and Services, Bangalore, Karnataka )
format_quote A very good B2B portal to do business. I have had good success with the inquiries received thro' this portal. I have done deals worth around US$ 40,000. since 2005
"5 things I like most about infobanc.com"
Large no. of Trade Leads
Easy access to contact details
Update of website is very good ( I think it is in real time)
Good classification
Genuine inquiries

Mr. Sanjiv Kapoor
( ONS, New Delhi )
format_quote Infobanc.com is the most Interactive B2B Site I have come across in my selection of B2B sites for Export Business. Most of the Trade Offers posted are very genuine in Nature. The site is very informative, educative and offers exposure to latest trends in Export Marketing. It carries a step by step approach to understand any Buyers mind. I have personally achieved 100% growth in business every year, for the last 3 years by subscribing to this excellent opportunity named Infobanc. I congratulate the entire Team at Infobanc on their effort to bring such an wonderful B2B site for Indian Exporters and wish them luck for their future endeavours.

Mr. Debasish Saha
( Om International Serampore, Hooghly, West Bengal )
format_quote I am really happy and send a lot of thanks to The Great Indian Bazar and you because I start my Export business through your help. I find my first oversease buyers from THE GREAT INDIAN BAZAR. I think its really Great for Small time Exporters like me who can grow with the help of organization like yours. In future I would like to see both myself and your organization growing.

Mr. J. Date (Chief Executive Officer)
( ARJ Asia Pune, Maharashtra )
format_quote I have been using your Internet Portal for the past one year and let me tell you - I am amazed at the kind of responses I have received. Really your service is one of the best and most of your buyers are authentic. On my recent trip to the USA, I did interact with a few of the Prospects which I had downloaded and written too.

Mr. Sunil Mahajan
( Transworld Trading Inc., New Delhi )
format_quote We must also put on record that this is the Best Site and we get many enquiries from INFOBANC which have turned into business. Keep on multiplying.

Mr. Raj Sharma (President)
( PLANET - 7 Electric Scooter Mfg Co., Pondicherry )
format_quote I have been using your Internet Portal for the past 6 month and let me tell you - I am getting too mutch of response from the buyer, I got more than 40 offers from last five days, your portal such a very helpfull for all traders/manufacturers, importer and exporter. so many thanks to help through this for so many business peoples.

Mr. Hendrick Chan
( AHAM Corp. Quezon City, Philippines )
format_quote Thank you very much for your support. I look forward with doing business with an Indian company in the near future.

Mr. Raveendra Babu
( Mohana Agencies and Marketing, Tamil Nadu )
format_quote Its very use full to the business man like me. I am very thankful to the infobanc.com

Mr. Ben Neo
( Avantgarde Automotive, Singapore )
format_quote I firmly believe that india can supply me with the product I want. I will send in the design and specification once it is ready.
Thank you,

Mr. Sushant Singhal
( P R Handicrafts, Uttar Pradesh )
format_quote I express my heartfelt gratitude to you for providing priceless information without expecting anything in return. You are doing a great service to the exporter community. Thanks again.

Mr. Shahsikant Shah
( Inage Textcrafts products, Mumbai, Maharashtra )
format_quote Excellent!
Easy & systematic way of explanation on subject. Like it & visit your web site again & again whenever needed, Wish U all the best.

Erol Caliskaner (Chairman)
( Ram International Trading, LLC. Florida, USA )
format_quote Thank you remembering of my membership that I am very happy to member of your portal which is very useful for me.
Thank you again.

Mr. Madhusudan
( Aurocomp, Pondicherry )
format_quote We are pleased to know that Infobanc has increased our webspace from the existing 20 MB to 50MB and we all thank you for the same. We have developed good contacts using Infobanc services and are finalising some business deals.

John Cole
( Devonport Tasmania, Australia )
format_quote Many thanks for your service - we have had a great response so far and we are now planning a visit to buy. We have a more detailed list of products we are seeking and we really need to base ourselves in 1 area my initial thoughts were Bangalore, but is this the best area to seek reproductions and antiques?

Jim Nalin (Sourcing Engineer)
( Toroid International (Pvt) Ltd, Sri Lanka )
format_quote Thank you very much for your supporting hand, Currently we have lot of parts imported from Europe. If you could help us finding some potential indian Suppliers for our requirements, That would be fantastic. You may look at our website and see the buying capacity & variety of ours.
Thank you,

Anil Kumar Gupta
( M.A. Exports Agra, Uttar Pradesh )
format_quote It is a pleasure to inform you that both our sites www.ayushexports.com and www.nupurexport.com are running fine. We specially congratulate and thank your staff who did this job well for us. We appreciate their dedication. Once again thanks for looking the best services.

Mr. Mike Ryan
( Ryan & Assoc.I/E.,Inc., USA )
format_quote I will gladly deal with all Indian manufacture and exporter and will reply to all. Thank you for your kind help.

Murli Narayan
( Cosmic International Mumbai, Maharashtra )
format_quote We certainly wish to continue our membership with your esteemed company. We have always found BazaarA2Z to be the best marketing portal for exports and imports and sincerely appreciate your invaluable service to the exim fraternity worldwide and would continue availing your services for a long time to come. We have been working on real , genuine and live enquiries for various products and find the efforts going with it very much result oriented.

Mohamed Saeed
( SSS Maldives Male' Maldives )
format_quote Thank you very much for your prompt response, directing my request to the relevent party. The way you try to market your clints, both buyer and seller have realy impressed us. We tried so many online marketing services like yours, so far you are the best. Now we looking forward from the suppliers.

Vilas Unde
( Global Impex, Maharashtra )
format_quote Thanks for your speedy action and kind co-operation in this regard. Yes, I got the account renewed and operational. No doubt, we have benifitated from your Infobanc services. Thank you once again and hope your co-operation will be always.

Valter
( NORI Ltd Tirana, Albania )
format_quote Thank you very much for your fantastic message and the wonderful service Great Indian-Bazzar provides to all of us. It was very interesting reading your message and belive me I feel now as if you brought India close to my office desk.
Many thanks

Omar Zaidani
( General Trading, UAE )
format_quote We are very much grateful for your kind attention and respond to our enquiries. It is a our pleasure to set-up business connections with the Indian traders & we are looking forward to strengthen this cooperation in the furure. We will be waiting to hear from the manufacturers/exporters soon.

Jibak Majumdar
( Rolex Lanolin Products Ltd, Mumbai, Maharashtra )
format_quote "Letter of credit-How to secure your payment", a article is most relevant and informative and vital important for all exporters community. I express my sincere thanks for transmitting this article to us.
Thank you,

Gunavathy Thiagarajan
( RSY Wawasan Gemilang Sdn Bhd, Selangor, Malaysia )
format_quote Thank you for your prompt and very helpful response.I would like to thank you for the great support of your company and herewith I wanted to express my appreciation for taking the time to email me. We are immensely interested to work with you. Will wait for the reply from Indian manufacturer/exporters.
Thank you,

Mr. Jan Oberg
( Svenska Eken Stockholm, Sweden )
format_quote I did not expect such a good response, so I am very satisfied. I will certainly answer all mails.
Yours respectfully,

J. S. Jana.
( Chandra Coir Mills, Alleppey, Kerala )
format_quote Many thanks for your wonderful services rendered to the business community and we hope you would extend your support in future also. We wish BazaarA2Z would be another site like Alibaba in India.

Dr. Yahya Abou Hussein
( TiTO Ind. Org. Dokki, Egypt )
format_quote It sounds that you are doing a great job for your company. You are sharp and efficient in the way you handle your business. We are very lucky to have contacted you. Your Co-operation is always valuable. We will contact you soon for other Enquiries and bids Thanks a lot...

Alok Bansal
( Rajeshwari International Inc., Meerut, Uttar Pradesh )
format_quote Dear Mr.Chatterjee,
Hello It was nice to see your news letters, I am really impressed with your content, it is very useful if we can use it seriously. I wish all the best for you in the coming future.
Thanks for the informative good work.

O.P. Gupta
( Bhagat Jee & Sons, New Delhi )
format_quote Your time is very valuable and you & your team have to attend to & concentrate on many more items of work at your end, which are more valuable for the exporters community in India. What we, as exporters, pay to you is very little as compared to the importance of service being provided by you to us...

Paul Crosby
( The Chichester Group, Canada )
format_quote Your Infobanc database is very impressive. We have already received a number of replies. I hope to find a supplier from this exercise and if all goes well will plan to join myself.